There are many ways to lock Win 10 laptop computers , including shortcuts and detailed settings. Here are the simple and fastest ways to lock Windows 10 laptop , everyone lets find out.
5 ways to lock Windows computer quickly and simply
Here are four ways to lock Windows computer convenient and very simple. With just a combination of keys, you can lock your computer already.
1. Windows + L
Like on other versions of Windows operating system, Win 10 will also show the lock screen immediately if you press Windows key + L.
2. Ctrl + Alt + Del
After pressing the 3 keys above, a pop-up window will appear, choose Lock to lock the screen of Win 10 laptop .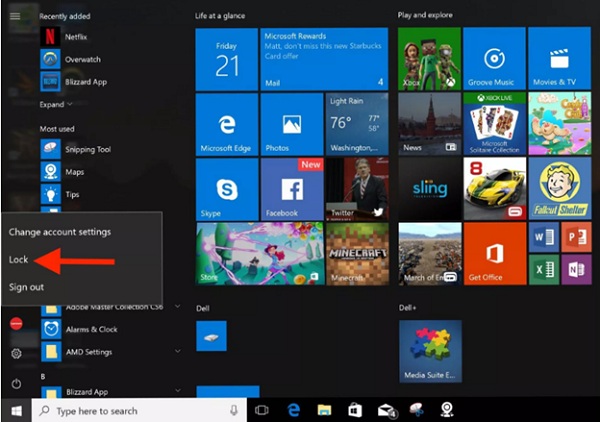 From the Start option in the left corner of the screen, select the user icon and click Lock.
3. Lock the device through the screen saver feature
Go to Control Panel > Appearance & Personalization > Change screen save > Select On resume > display logon screen tab . Here, you can choose how long the device waits before re-enabling screen saver. After the screensave is turned off, you will need to enter the password to turn on the screen.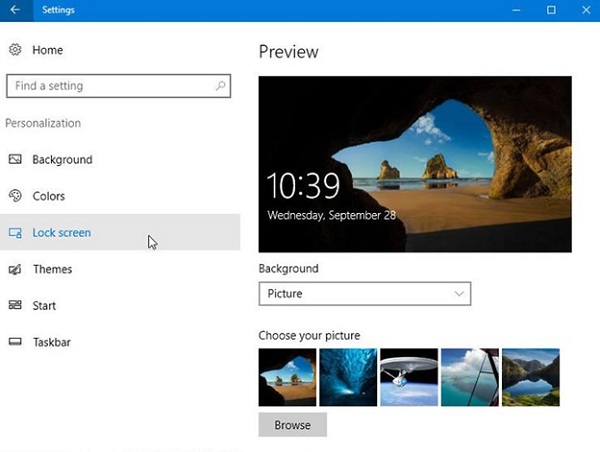 If youre using the Windows 10 Creators Update, Microsoft has moved from Control Panel to Settings. Go to Settings > Personalization > Lock screen > Screen saver settings . Thus, you will be able to lock Win 10 laptop screen .
4. Lock the computer screen with Screen Saver in Win 7
For laptop devices using Windows 7 operating system, people can refer to how to lock the laptop screen as follows:
Step 1: Right-click> select Personalize.
Step 2: At Personalize> click Screen saver.
Step 3: After completing the operation, the Settings dialog box will appear. Click the check box to select On resume , display logon screen and finally click OK and you have successfully set up.
5. Lock the computer screen in the Win 8 / 8.1 installation
For Windows 8 operating system, you can lock the computer screen by the following:
Step 1: Go to the search bar> Type system > Select Settings .
Step 2: Click Lock the computer when I leave it alone for a period of time.
Step 3: Soon a dialog box will appear. What you need to do is navigate to Screen saver> select screen saver type> click OK. It is done!
Note: This method will help you to lock the screen for a period of time. However, this method will not require a password when you turn on the device. Therefore, this method is often used to lock the Desktop screen.
In addition to the above ways to lock the computer screen, you can also use popular screen lock software such as Smart PC Locker Pro, which will help users lock the computer screen quickly and conveniently. If you want to use the device, you must enter the correct password. Enter the wrong password the specified number of times, the machine will automatically turn off.