EaseUS Data Recovery Wizard - software to recover computer data effectively
EaseUS Data Recovery Wizard is an advanced and best data recovery software that allows you to recover data in cases such as formatted partitions, loss of partitions caused by accidental deletion, software conflicts, and virus attack, sudden shutdown or any other unknown reason.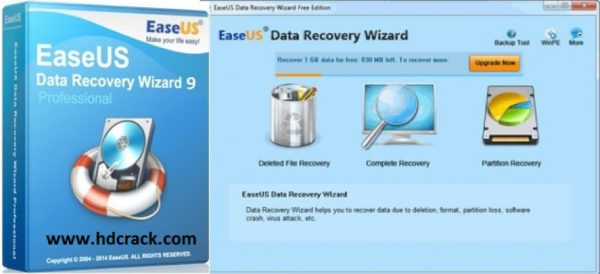 EaseUS Data Recovery Wizard will play the role of "hero", be your "savior" when there is a data loss disaster, especially when you want to recover data from formatted devices. In particular, this software supports quite diverse hardware, including hard drives, USB, SD cards, memory cards, ...
How to recover computer data using EaseUS Data Recovery Wizard
Step 1: First, download and install EaseUS Data Recovery Wizard
For Windows here (compatible with devices running Windows XP or higher)
For MacOS here (macOS 10.6 or higher compatible).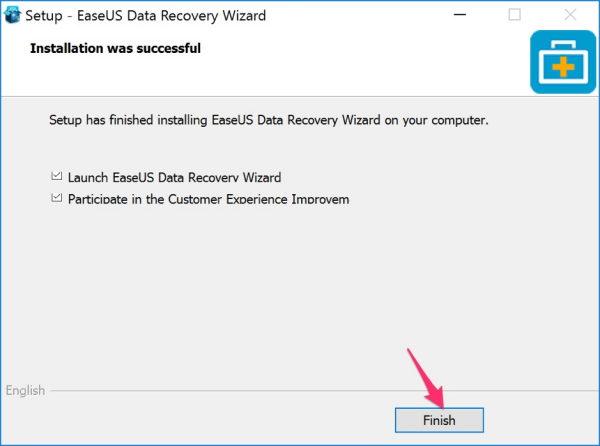 Note: To minimize possible problems, users should install the software on a drive other than the one containing the deleted information.
Step 2: After successfully downloading and installing the software to your computer, open the software and choose the formats of the data you want to restore, such as on Desktop, Windows Libraries, hard drive, USB ... then click Scan for the software to start testing.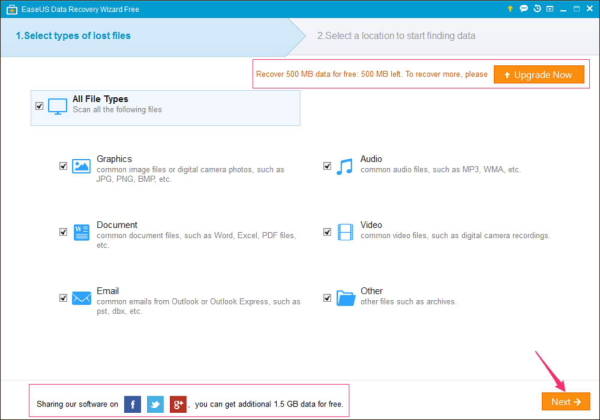 Step 3: By default, the software will check the partition with two modes: Quick Scan (quick scan) and Deep Scan, the user can track the completion time through the progress bar on the side. on. Deep Scan mode is quite useful in case you can not find the file you need from the first scan or cannot open the file you need to recover, of course, the scan time of this mode will be longer than that of Quick Scan.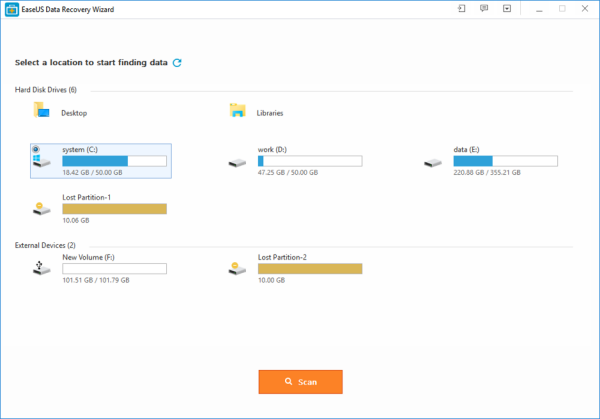 Step 4: When finished, the results will be listed and divided into two respective categories, including Quick Scan result and Deep Scan result. For faster, users can categorize files by format, such as Graphics, Audio, Document, Video, Email and Other (other files) through the corresponding function buttons. EaseUS Data Recovery Wizard allows you to preview files before recovery, users can change the display mode through small buttons in the lower right corner.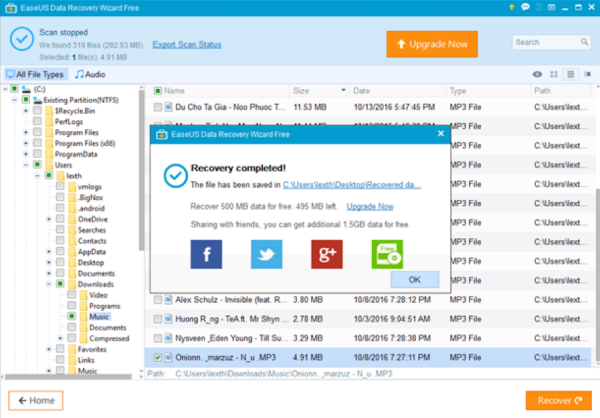 Step 5: To recover important files, just tick and click Recover, then choose a storage location. When you want to save the test results, users just need to click on the option Export Scan Status. Later, you can restore the results at any time without having to spend time re-scanning the data. If youre using the version for macOS, just do the same.
Note: Do not save the file to the drive or device where you have lost data.
At present, EaseUS Data Recovery Wizard is free, so you should quickly test it before the software is charged completely. If you find it useful, do not forget to share the article with many people who know how to recover this computer data effectively!