Steps to set a password for web browser
Note: The following method of setting a password for the web browser is only applicable for Chrome and Coc Coc, not applicable to other browsers
Step 1: Access the chrome: // flags / or coccoc: // flags / path in your respective browser.
Step 2: Press Ctrl F to open the search dialog, find the following key phrase "enable-new-profile-management"
Step 3: Turn this function on
Step 4: Restart the browser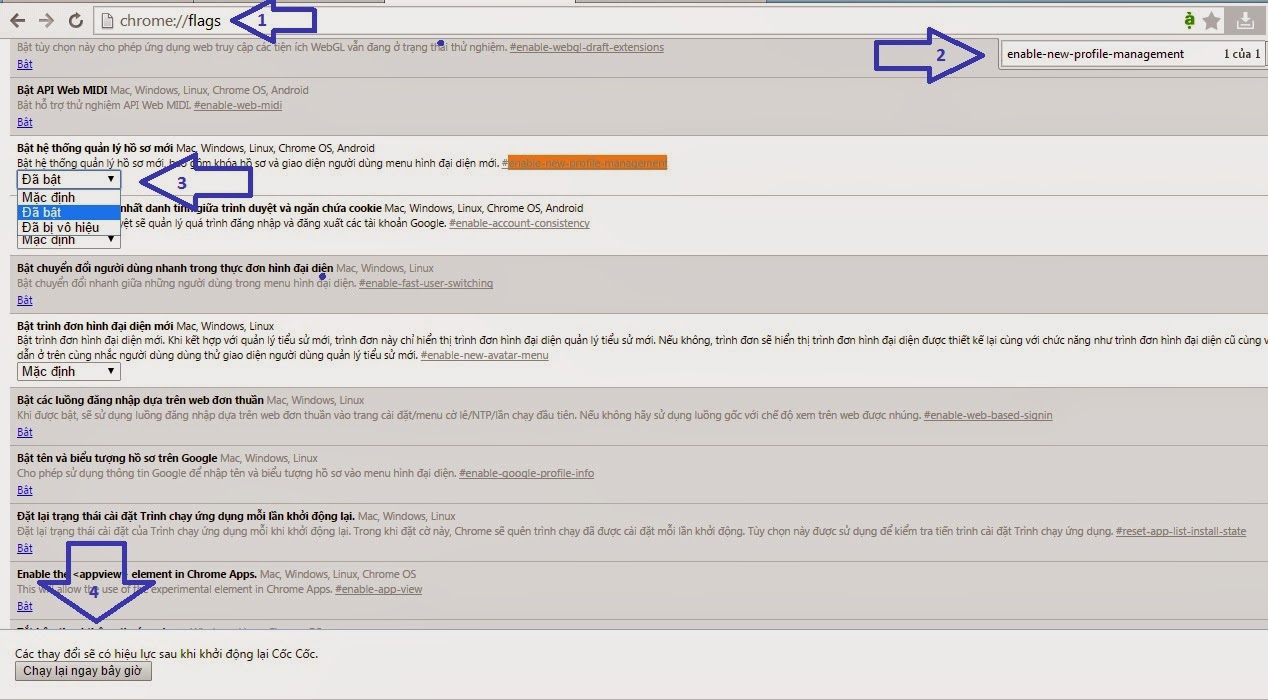 Step 5: After you perform the above steps, next to the Minimize button (minimize the web browser) will appear a small icon. Click here to login to your web browser with your email account.
Step 6: When you are temporarily not using your browser, you can click "Lock" to temporarily lock your browser
Login to the web browser is locked
Its very simple, when using the browser again, you click on the name below your avatar and enter your email password to unlock. Thus, you have set a password for the web browser with your own email password. From now on, you will avoid the eyes of those curious to keep track of your web history.